Tips for Body Rub Providers
Email:pqidc@foxmail.com

www.ggmassage.com

Heres some tips to improve your reviews, get repeat business, and keep you safe.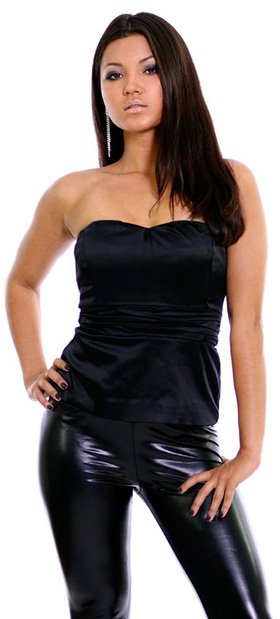 Fake photos are strongly discouraged, but if you simply must use fake photos at least choose ones that are a fair comparison of what you really look like.
If you have an incall location, say what neighborhood/specific part of town its located in your ad. That will save on a lot of questions.
The photos that you do use, dont use professional glamour shots because theyll look fake...even if theyre real. Guys prefer a hot girl in yoga pants and tank top taken with an iPhone over a professional looking photo. Its a more accurate representation of what youll look like in the session.
Its better to not up-sell in the middle of the session - inform your customers of potential charges ahead of time. It can be a real mood killer. Instead suggest tipping. Youll do better by relying on generosity for quality service. You might make an extra buck by up-selling, but repeat business and good reviews are far better in the long run.
Go the full length of time agreed upon unless the client makes you feel uncomfortable or is rude.
Learn some massage technique. Guys are showing up from a massage ad, so they are actually looking for that.
Texting is a good ice breaker, and many girls dont answer their phones. Instead of trying to have a no-texting policy, ask for a good time to speak on the phone.
The average price range for a 30 min session is $80-$120 and $120-$160 for 60 min. Charging more than that will make you more per session, but youll earn less overall. Its an important factor to keep in mind. Your main competitor will always be asian massage parlors (AMPs) who charge ~$60 for one hour.
Get a massage table if you have room. The massage experience is far better that way, and youll likely get more bookings if you show photos of your massage table which demonstrates youre a pro.
Things like hot towels, candles, and nice music go a long way for improving the session and reviews.
The common two call system is advised so the client isnt just randomly showing up at an unexpected time. You set up the appointment, and then dont provide the exact address until 30ish minutes before the appointment time.
Get a small studio space rather than your apartment if youre serious about the job. Its much safer to be in a public location, and it just adds that extra layer of professionalism. You only need ~100 sqft of space, and there are many buildings setup specifically for independent salon/spa/massage providers.
Setup an alternate phone number rather than using your personal cell. Google voice is commonly used to have calls forwarded and to receive/send text messages. You can also get an inexpensive phone and plan from a provider like Cricket just for this purpose.
Some providers like to use a validation service or get some personal details about the potential client first such as a LinkedIn profile. This improves your safety especially if the session is going to happen at your home.
Put your donation information in the listing. Youll get way more serious inquiries if you take that step out of the process, and guys are more willing to reach out if they know how much theyre paying.
Select Your City